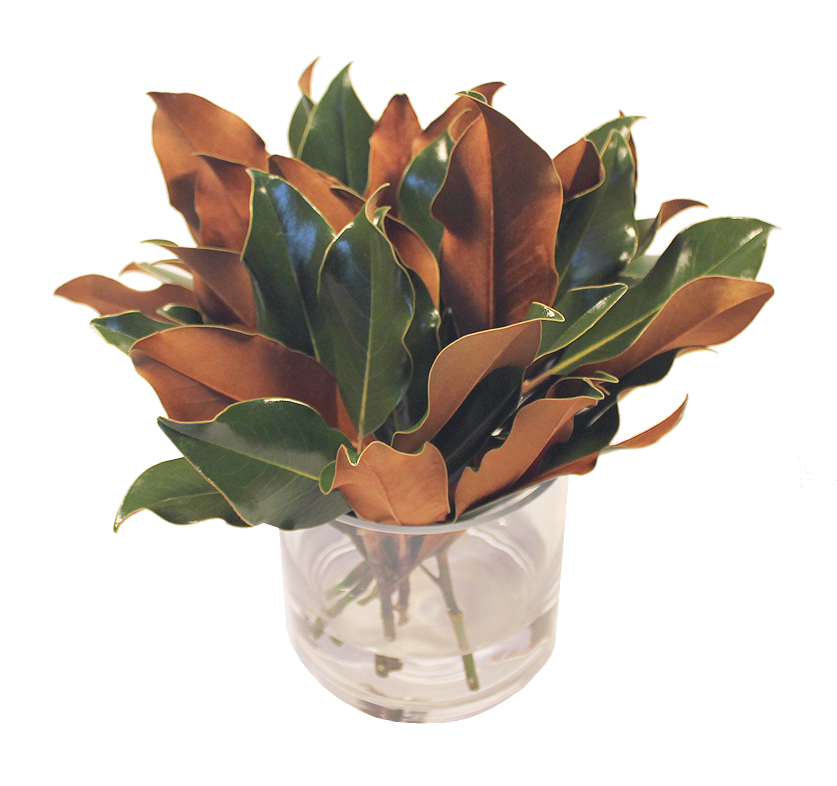 $38.00
Weston Farms Southern Magnolia is lovingly cultivated so that the back of each emerald green leaf appears to be dipped in chocolate velvet. This small luxurious bouquet is perfect on it's own or taken apart and used as additions to other arrangements. Our Magnolia is clipped from the tops of our trees resulting in exceptionally straight stems that are exceptionally easy to use. Each bouquet contains eight 12 inch stems. Perfect gifts, each bouquet is wrapped in white paper with a hang tag.
For a long lasting fresh bouquet, cut bottoms of stems, strip the leaves to water level and treat like fresh flowers, changing water frequently. For a long lasting dry arrangement, simply display without water.
Store in the custom made box for years of enjoyment!
All items are fresh and made to order. Please allow at least 48 hours between order date and ship date.
12" Fresh Cut Magnolia Stems
All items are fresh and made to order. Please allow at least 48 hours between order date and ship date.
Container not included.
Shipping included